AGGIORNAMENTO 21/07/2012:
Come riportato dal sito Class-1.com Kurt Olsen il pilota rimasto ferito nel grave incidente in cui ha perso la vita William Nocker è stato trasferito in un ospedale Norvegese. Rimane sedato ma in condizioni stabili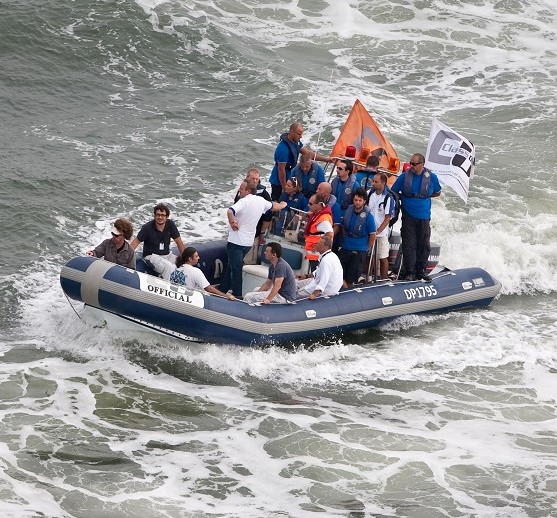 Articolo originale
In un incidente durante la prima gara di Libreville del campionato di Class-1 ha perso la vita il pilota inglese William Nocker del team Welmax. Tempestivi ma purtroppo inutili per lui i nostri soccorsi.  Il Co-pilota norvegese Kurt Olsen è attualmente ricoverato in ospedale in condizioni critiche ma stabili
Di seguito il comunicato ufficiale dal sito del Class-1
Friday, 13 July, LIBREVILLE (Gabon): Officials of the UIM are deeply shocked and saddened to announce the tragic news of the death of pilot William Nocker from England following a racing accident during race one of the Gabon Grand Prix, round 2 of the Class 1 World Powerboat Championship.
Co-pilot Kurt Olsen from Norway remains in a critical condition in intensive care.
The pilots of boat number 9, Welmax, representing the Welmax Offshore Racing Team, were involved in a high-speed crash on lap four of the race taking place in Libreville on the estuary of the Gabon River.
The race was red flagged as safety personnel immediately attended to both pilots at the scene.
They were subsequently transferred by ambulance to Omar Bongo Ondimba Military Hospital, where all efforts to resuscitate William Nocker were in vain.
The Welmax Offshore Racing Team and officials of the UIM and H2O Racing pass on their deepest condolences to the family of William Nocker.
As a mark of respect to the pilots and families, the event organisers have cancelled tomorrow's race and all event activities.
The UIM has launched an immediate investigation into the accident.