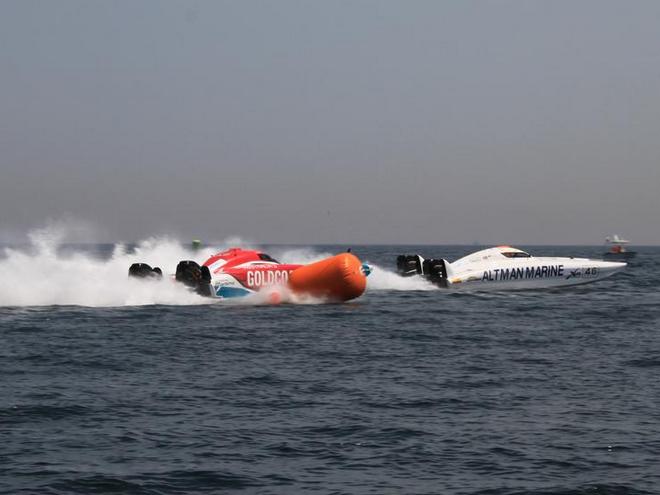 13 Apr

XCAT World Series 2016 – Fujairah GP 7/8 April

First round of the 2016 UIM XCAT World Powerboating Series ended with the Victory Team taking the first title of the championship, after winning the Fujairah GP on Friday April 8th. 
Arif Al Zaffain and Nadir bin Hendi led from start to finish to top the podium and the Series after round 1.
Team Australia (Brett Luhrmann and Paul Virik Nilsen) and Abu Dhabi Team 5 (Rashed Al Tayer and Faleh Al Mansoori) collided at the first turn. The Australians flipped their boat, but they were promptly assisted by our rescue team. Both drivers were not injured, and safely got back to the shore for a checkup. The race was restarted with Victory Team once again storming to the front on the first lap; no other accident during the rest of the race, but after some laps also the Abu Dhabi Team 5 had to stop cause of the previous accident.