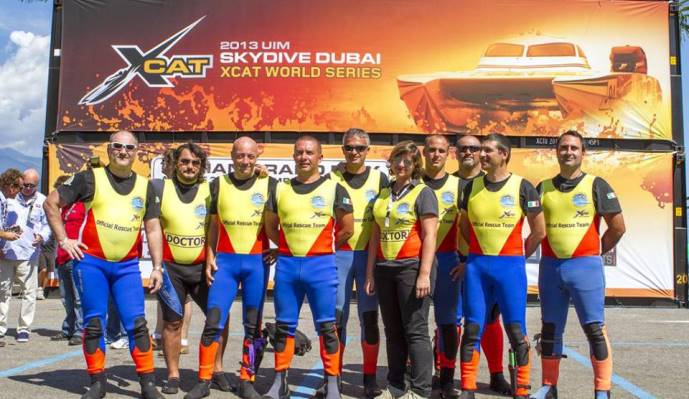 11 Set

XCAT world series: Stresa 31 Agosto e 1 Settembre 2013XCAT World series: Stresa 31 August and 1 September 2013

Migliaia di persona hanno affollato la costa del lago Maggiore per assistere alle gare e alle esibizioni in programma per l'XCAT world series. Gara spettaolare e il giusto mix di glamour per questa nuova categoria che sembra in grado di rilanciare il nome della motonautica. Primo il team Price-Al Tayer su Skydive Dubai, Fazza 2° in rimonta, 3° il Victory Team. Appuntamento a Stresa per la seconda tappa italiana del campionato XCAT




Thousands of people have been attracted on the Maggiore lake's shore, in Italy, to attend the races and the shows organized during the weekend for the XCAT world series.

The right mix of spectacular power boat races and of glamour for this new category that seems to be able to relaunch the world of powerboat races.

First place for the Price-Al Tayer Team su Skydive Dubai, 2nd place for Fazza and 3rd for the Victory Team.

Next appointment in Stresa, for the 2nd Italian stage of the XCAT world series.